Welcome to NY Japanese Language School!
ニューヨーク日本語学校にようこそ!
欢迎光临纽约日语私塾! /에 오신걸 환영합니다!

Native Japanese speaker and J-pop magazine writer offering classes in midtown.

Have you ever wanted to work in Japan?
Have you ever wanted of live in Tokyo?
It may not be easy for you at first, but my school can help you to prepare, if you want to do so.
I am here to support you.
Contact me today.



Summer Free Japanese classes WASABI for absolute beginners

Schedule & Location are subject to change.

Please visit our CLASSES page for details!!


Private Lesson in Manhattan or Queens!

Learn Japanese one-on-one at a coffee shop in Manhattan or Queens! All levels are available and the format of the class can be tailored to your needs and interests.
EX)Resume writing lesson and interview lesson for jobs are available per request,Keigo lesson (speaking,writing,reading) is now available,Japanese newspaper reading lesson is available.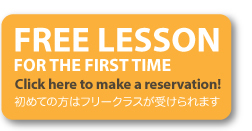 Direction:

New York Japanese
Language School

We can make it at Cafe Zaiya on the 2nd floor of Kinokuniya bookstore or Open to Publice near the Grand Central station.

Kinokuniya bookstore
1073 Avenue of the Americas, New York, NY 10018
+1 212-869-1700

Open to Public
Pershing Square
Park Ave.
East 42nd St.
subway :4567s

at Collaborative Arts Project 21 (CAP21)
18 West 18th St., 6th Fl,
New York, NY 10012
(Bet. 5th & 6th Ave.)
MAP
Subway:
F, L, V Train to 14th Street,
4, 5, 6, L, N, Q, R, W Train to
14th Street/Union Square, or
N,R,W Train to 23rd Street
1 Train to 18th Street.

at Champions Studios
257 West 39th St., 14th Fl,
New York, NY 10018
(Bet. 7th & 8th Ave.)
Port Authority Bus Terminal and Penn Station or Times Square
MAP

at The Lesbian, Gay, Bisexual &
Transgender Community Center
208 West 13th Street
New York, NY 10011
(Bet. 7th & 8th Ave.)
MAP
Subway:
1, 2, 3 Train to 14th Street .